Back To Blog
It isn't a problem, if you have basic tools and a basic knowledge of how to use them. Today's installation kits contain detailed instructions to make the job easier. Here are some tips:
RESEARCH IS KEY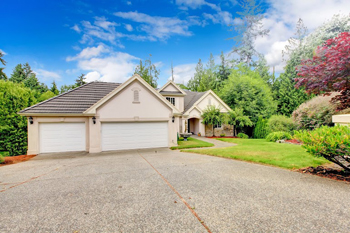 Find out what is available in your price range, and what you like in the way of design and style. Then determine the door that suits you best. The next step is to research openers. You need to know what kind of door you will be installing before you pick the opener, as particularly heavy doors need openers with stronger motors.
Secondarily, determine if you have the right tools for the job, or if you are going to have to invest in specialized tools, just to install the door and opener.
LOOK AT THE KIT INSTRUCTIONS BEFORE YOU BUY
You may discover that it is harder (or easier) than you thought. If you can easily understand the instructions, the job may be uncomplicated and finished without a hitch.
MAKE SURE THE KIT IS COMPLETE.
Few things are as frustrating as getting deeply involved in an installation, only to discover that there are bolts or nuts missing. Sometimes, the missing piece is as fundamental as a panel or window glass. Despite manufacturers' best efforts, parts do get forgotten or misplaced. Make sure you have everything you need before you begin.
TAKE YOUR TIME.
With proper planning and the right tools, there is no reason to rush. An installation that will last takes time and a bit of patience. This isn't a race to see how quickly you can finish. Installing a garage door or garage door opener in a rush is a perfect example of "haste makes waste." Don't hurry.
FOLLOW THE INSTRUCTIONS
This almost goes without saying, but you probably don't know as much about the door or the opener as the manufacturer who wrote the instructions. Don't try to bypass details because you think they are unnecessary and time consuming. You might find, ultimately, that this will lead to an unsafe installation and someone could be injured. Each step in the process has been thoroughly researched by the garage door opener maker or the garage door craftsman. Trust the instructions. It will make your job easier and could result in a safer, fully operational installation.